United Kingdom
Our Head Office, based close to London, is strategically positioned in proximity to the major sea ports and airports of the South East of England.
With almost 70 years experience within the logistics business, FSM Logistics is no stranger to change.
In fact we embrace change, as this ensures that we remain proactive in sourcing new service options for our customers in the ever-changing world of freight transportation.
Our talented and multilingual staff are fully conversant with the fast moving pace of logistics.
Our commitment is demonstrated by our policy of employing local people who understand what needs to be done to minimise costs while ensuring that our service always remains of the highest standard.
airplanemode_active
assignment_turned_in
train
local_shipping
directions_boat
extension
local_convenience_store
Services we offer:
NEW SERVICE

Weekly Direct LCL Rail Services. From China to UK. Learn more

NEW SERVICE

Russian Customs and Labelling Law. FSM can help! Learn more
FTL ( Full Truck Load) services. Throughout Europe, Russia, the Ukraine, ex USSR Countries
LTL (Less than Truck load) services. Anywhere in Europe, Russia, the Ukraine and ex USSR Countries
Environmental/Waste Services. Moving waste products by Walking Floor Trailer, within the UK and Europe and  by short sea Container or Charter Vessel
FCL/LCL ex China by Rail. Weekly services using the Silk Route via Germany and direct to the UK. Door deliveries including clearance.
FCL (Full Container Load) services. From/to all major UK Ports worldwide
LCL (Less than Container Load) services. Import/Export from/to Asia, India and Middle Eastern Countries
Airfreight Services. Direct and Consolidations worldwide.
Customs Clearance and Consular Services. Advice on Customs Documentation
Warehousing and Pick and Pack Operations. Bespoke logistic solutions
Project Forwarding and Turn-Key logistics Management. Handling out of gauge cargoes and abnormal loads anywhere worldwide
Basildon near London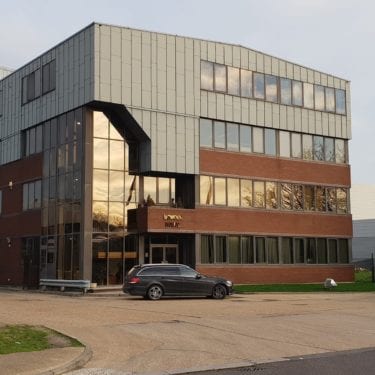 Basildon near London
airplanemode_active assignment_turned_in train local_shipping directions_boat extension local_convenience_store
mail_outline info@fsmlogistics.ru
local_phone +44 203 90 949 90
+44 1268 284940
FSM Logistics United Kingdom
1st Floor Bowden House
Luckyn Lane
Essex
SS14 3AX