FS Mackenzie International Group
We are a privately owned logistics company with our HQ in Basildon, near London, and roots that go back to the 1950s.
We are proud of our experience in the UK over the last 7 decades, during which we have witnessed dramatic changes in the art of logistics.
Services
Our services are totally flexible to exactly match your requirements. Browse through the logistic options below, or contact us to arrange a special delivery.
A Little More About FSM
Today, the hard work we have put in has helped FS Mackenzie International to invest locally in the countries where that was required, to ensure that our services are maintained to the high standard which our clients expect.
Our Head Office, near London, is strategically placed to be close to the major seaports and airports of the South East of England. Our group offices in Moscow, established in the early 1990's have since been joined by offices in St. Petersburg, Ekaterinburg, Novosibirsk, Krasnoyarsk, Novorossiysk and Vladivostok (Russia), Tbilisi (Georgia), Kiev (Ukraine), Almaty (Kazakhstan), Baku (Azerbaijan)
and in Boenen near Dortmund (Germany).
Our FS Mackenzie branches offer affordable, flexible and reliable sea freight, road freight, air freight and special services including turn-key deliveries and project shipping worldwide.
Our global network
With 12 offices in 7 countries, and a global network of logistics facilities, we are well placed to securely handle your cargo and provide you with total service flexibility.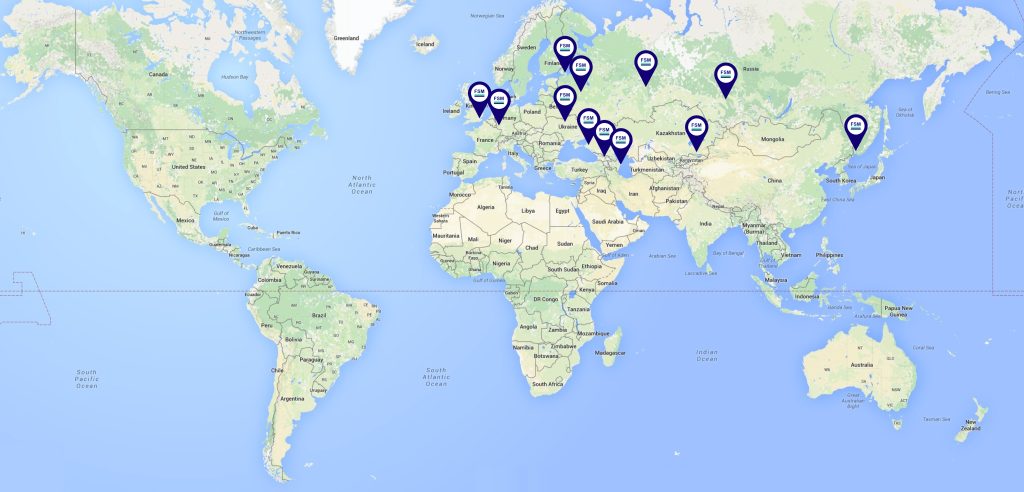 Industries we serve
Our services can adapt to meet the exact requirements of your industry. Browse through the industries in which we have experience, or contact us to discuss your needs.
directions_car
Automotive