Russia
FS Mackenzie is proud to have been one of the first international business teams to set foot in the Russian market in the early 1990s. Today we have seven offices in Russia: in the capital, Moscow; in Russia's major port St. Petersburg; in the fourth largest city, Ekaterinburg; in Russia's heart at Novosibirsk; in an important junction of Trans-Siberian Railway, Krasnoyarsk; at the Black Sea port of Novorossiysk; and in the vital eastern port of Vladivostok.
We are committed to both developing and investing further into the Russian market, which is made evident by the growth in our service options, in staff numbers, and in our long-term client base.
Our highly experienced operations and customs clearance staff at FS Mackenzie Russia work together to supply domestic and international clients with vital local knowledge, competitive prices and premium security in transit, whatever your requirements.
Should you have any enquiries, please give us a call.
We will provide the information you need, be that concerning Full Loads, Road Freight or any of the many other services we offer.
airplanemode_active
assignment_turned_in
train
local_shipping
directions_boat
extension
local_convenience_store
Services we offer:
FCL (Full Container Load) services. Deep sea and short sea FCL solutions via St. Petersburg, Novorossiysk, Vladivostok and Vostochny ports to all regions in Russia and Kazakhstan
LCL (Less than Container Load) services. Our own LCL consolidation services via St. Petersburg Fish port, Vladivostok Trade and Fish ports
FTL (Full Truck Load) services. FTL services from Europe to the Central, North-West and Ural regions of Russia
LTL (Less than Truck Load) services. Our own weekly LTL services from Europe via the Baltic states to the European part of Russia
Airfreight services domestically and worldwide via the major airports, at many of which we have representative airport offices
Domestic delivery inside Russia. FTL, rail and distribution services inside Russia and the CIS countries
Warehouse services. The full range of warehousing facilities in various regions of Russia
Out of gauge and project cargo delivery
St. Petersburg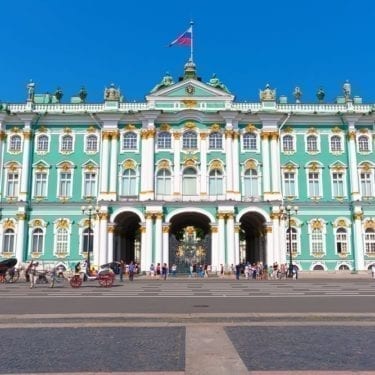 St. Petersburg
airplanemode_active assignment_turned_in train local_shipping directions_boat extension local_convenience_store
mail_outline sales.spb@fsmac.ru
local_phone +7 (812) 3330381
FS Mackenzie Russia
Office 92,
Gelsingforsskaya Str. 4, kor.1
St Petersburg
Russia
194044
In addition to the general services which FS Mackenzie provides in Russia, our St. Petersburg office offers:
Warehouse services in the North-West region of Russia (cargo consolidation, storage, repacking, ordering, cross docking)
Domestic distribution in the North-West area and from the St. Petersburg area to Moscow, Central Russia and the Ural region
LTL service from Europe to the St. Petersburg area
Airfreight services via Pulkovo airport
Bulk cargo delivery by trucks and ocean containers
Novosibirsk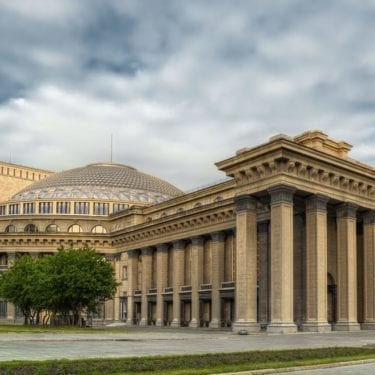 Novosibirsk
airplanemode_active assignment_turned_in train local_shipping directions_boat extension local_convenience_store
mail_outline novosibirsk@fsmac.ru
local_phone +7 (383) 383-0014
FS Mackenzie Russia
51 Karl Marx avenue, 5th floor
Novosibirsk, Russia, 630073
In addition to the general services which FS Mackenzie provides in Russia, our Novosibirsk office offers:
Warehouse services in Novosibirsk and the region of Siberia (storage, repacking, ordering, cross docking)
Domestic distribution in the region of Siberia, including temperature controlled cargo deliveries
Weekly direct LCL services from Shanghai and Busan (all Asian ports) via Vladivostok with with onward delivery to the Siberian region
Rail wagon and containers deliveries all over Russia and to Kazakhstan
Novorossiysk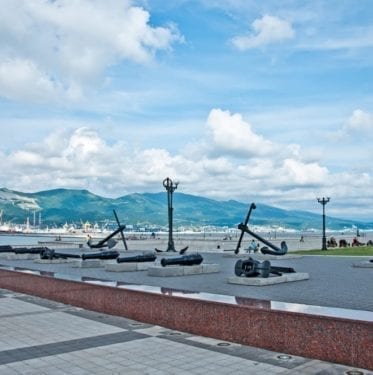 Novorossiysk
airplanemode_active assignment_turned_in train local_shipping directions_boat extension local_convenience_store
mail_outline novorossiysk@fsmac.ru
local_phone +7 (9887) 620 558
FS Mackenzie Russia
Office 428
15 Anapskoe Shosse Str.
Novorossiysk
Russia
353907
In addition to the general services which FS Mackenzie provides in Russia, our Novorossiysk office offers:
The fastest service along the coast of the Mediterranean and Black Sea ports to Russia via Novorossiysk port
Domestic delivery from Novorossiysk port to the cities of the Krasnodar, Rostov Region, Stavropol, Volgograd and Voronezh Regions (South Russia)
Container stuffing and unstuffing at terminals in Novorossiysk, packing pallet cargo, boxes and bulk cargo into containers (in liner-bags and big-bags)
Reefer delivery from Novorossiysk using gensets, or in reefer trucks to the Central area of Russia
Vladivostok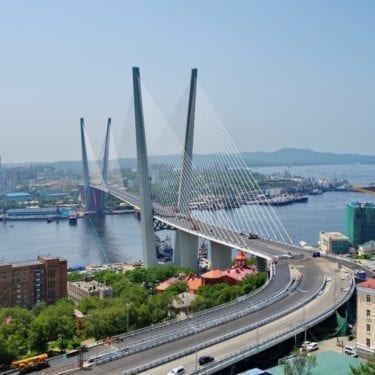 Vladivostok
assignment_turned_in train local_shipping directions_boat extension local_convenience_store
mail_outline lcl-vlv@fsmac.ru
local_phone +7 (423) 202-5049
FS Mackenzie Russia
Office 204,
45 Aleutskaya St.,
Vladivostok
Russia
690090
In addition to the general services which FS Mackenzie provides in Russia, our Vladivostok office offers:
CFS warehouse solution in Vladivostok Fish port and Trade port (storage, repacking, tyres equipment, ordering, cross docking)
Domestic deliveries from Vladivostok all over Russia, including destinations in the Russian Far North using winter roads, and delivery to Kazakhstan
Weekly direct LCL services from Shanghai and Busan (all Asian ports) via Vladivostok ports
Rail covered wagons, open-top wagons, universal platforms and container deliveries all over Russia and to Kazakhstan
Heavy machinery delivering to destinations in the Far North & East of Russia
Domestic shipments by sea to remote areas of the Far East
Moscow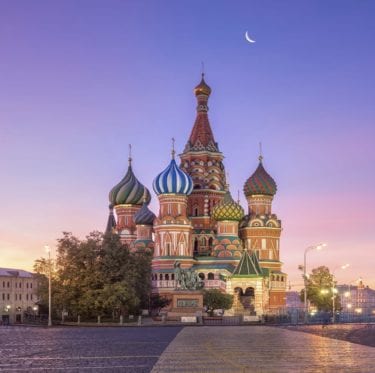 Moscow
airplanemode_active assignment_turned_in train local_shipping directions_boat extension local_convenience_store
mail_outline sales@fsmac.ru
local_phone +7 (495) 660-8799
FS Mackenzie Russia
Business Centre 'Rostek'
Proezd Zavoda 'Serp i Molot'
Bld 6/1, 9th Floor
Moscow
Russia
111250
In addition to the general services which FS Mackenzie provides in Russia, our Moscow office offers:
Warehouse services in the Moscow area (we have our own warehouse, measuring 5,000 square metres offering storage, repacking, ordering, cross docking)
Domestic distribution in the Moscow area and delivery to every region of Russia
Weekly direct LCL services from Shanghai, Ningbo, HKG, Qingdao and Hamburg to St. Petersburg fish port
Airfreight services via Sheremetievo, Domodedovo and Vnukovo airports and the full range set of local services
Cargo labeling solutions (fur, shoes and fashion cargo)
Ekaterinburg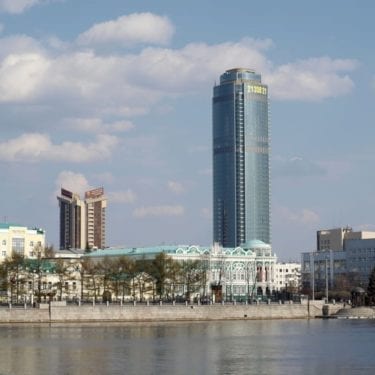 Ekaterinburg
airplanemode_active assignment_turned_in train local_shipping directions_boat extension local_convenience_store
mail_outline ekaterinburg@fsmac.ru
local_phone +7 (343) 217 51 59
FS Mackenzie Russia
Office 406
29 Malysheva Str
Ekaterinburg
Russia
620014
In addition to the general services which FS Mackenzie provides in Russia, our Ekaterinburg office offers:
Warehouse services in the Ural region (cargo consolidation, storage, repacking, ordering, cross docking)
Domestic distribution in the Ural area and from the Ural area to Central Russia and Siberia, including temperatures controlled cargo
LCL service from Shanghai - Yekaterinburg (weekly, 30 days, direct through service)
LCL service from Ningbo / Qingdao / Dalian – Yekaterinburg (weekly, 38 days)
LCL service from Shenzhen / Guangzhou / Foshan / Shantou – Yekaterinburg (weekly, 40 days)
LCL service from Busan – Yekaterinburg (weekly/twice per week, 20 days)
LCL service from Japanese ports – Yekaterinburg (weekly, 38 days)